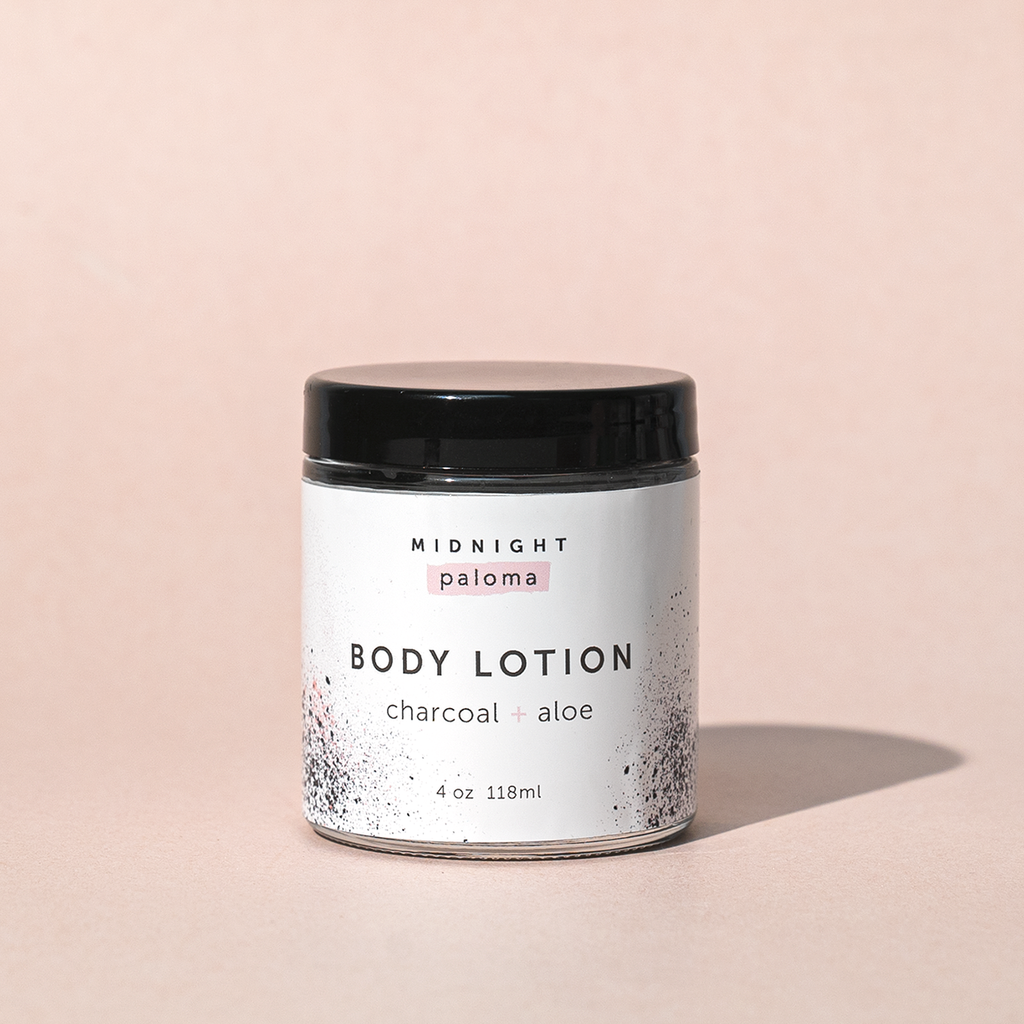 MIDNIGHT PALOMA
DETOX BODY LOTION
Series: Detox Collection
Scent Story: Blood Orange, Vanilla, Lime + Grapefruit
Hero Ingredient: Charcoal
Benefit: Detoxification
Best Seller! Our natural nourishing body moisturizer has a light weight formula that conditions the skin leaving it soft and smooth. Our hero ingredient charcoal will protect your skin from environmental toxins.
4 oz. Glass Jar
Ultra Hydrating
No Heavy Residue
Vegan + Cruelty Free
Skin Type: All
How Often: Post shower
Smell: Blood orange, lime, vanilla + grapefruit
How Much:Quarter-sized amount


Step 1 -

 

Take quarter size amount.
Step 2 -

 

Go to town on your body!
Aloe Vera
Soothes + is anti-inflammatory (also amazing post sun).
Avocado Oil
Filled with vitamin B & E protects against sun damage.
Jojoba Oil
Has antibacterial properties + acts as an anti-inflammatory agent.
Grape Seed Extract
Packed with antioxidants.
---
More from this collection